How to Apply
Requirements:
1. Proof of successful completion of grade 12 in Ontario or equivalent. (Transcript)
2. A one page essay explaining why you have decided to attend beauty school.
3. A proof of Photo ID, only drivers license, Provincial ID, Citizenship cards or passport is accepted.
4. A proof of Social Insurance Card
5. To process your application, a one-time Application Processing Fee of $100.00 must accompany your application and essay. Please send a cheque, payable to the Fiorio Beauty Academy. Do not send cash.
How to Register
Step 1:
Select your program
Step 2:
Fill out the Application Form (download)
Step 3:
Please send application form together with all required documents listed above to the address below:
1981 Queen Street East
Toronto, ON
Canada, M4L 1J1
The Process
Recommendation of acceptance by the admissions committee will be made upon completion of the registration application and attendance to an interview. We will contact you for an interview once your application and essay have been reviewed.
Please note we have limited space and acceptance into the program begins 6 months to a year prior to the commencement of class. In order to receive acceptance to your desired program please submit your application early.
Downloads
Fiorio Beauty Academy Registration Application Form
DOWNLOAD NOW
Fiorio Beauty Academy Brochure
DOWNLOAD NOW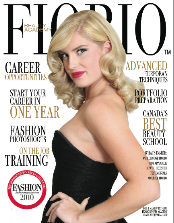 Fiorio Beauty Academy Classroom Poster
DOWNLOAD NOW